Film – Week 11 – Updating Workflow – Mind Like Water
"'Be shapeless and formless.. like water' (Bruce Lee)" by Akinini.com is licensed under CC BY-NC-ND 2.0
"Have a mind like water."

― David Allen,  GTD
SUMMARY
I watched the story of Cinema episode. I also worked on Sneakonthelot.
PRACTICE ROOM (TUTORIALS)
Set a timer for 60 minutes in this 'room'
I got an idea of my PSA I will do and finish it on sneakonthelot. My idea is to bring the message of, don't litter.
CLASSROOM (THEORY & ANALYSIS)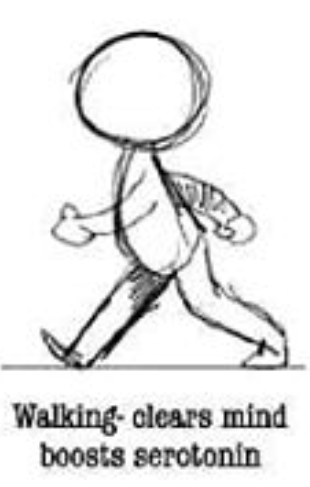 Go for a 10-minute walk, if it is safe to do so 

Reflect on how you structure your day to maximize your production of the  D.O.S.E. happiness brain chemicals

Writing a small paragraph reflection for 10 minutes
DELETE ALL OF MR. LE DUC's INSTRUCTIONS, AFTER YOU ARE DONE
I personally haven't thought of my happiness brain chamicals and how I should raise it. I already create a good level of endorphins because I play the cello regularly throughout the weak. I don't regularly raise my seratonin levels though, which I need to increase for sure. I was getting alot of exersise in when the weather was nice out. My oxytocin levels are good though by socializing pretty regularly with texting and facetime plus other ways of getting human interaction in that part of raising those levels. But otherwise, my dopamine levels are pretty low and usually becasue the bad deficiantcy side of things. I procrastinate on alot of things like some school work and sometimes takes awhile to focus on certain topics. That is what my D.O.S.E. levels are usually like. Some I should increase and improve, but with some of them they are exactly where they need to be.
WHAT I LEARNED and PROBLEMS I SOLVED
I learned that making a PSA can be very difficult and hard to make. I also learned that a PSA is essentially a very short film that isn't trying to sell anything, but instead with the focus of giving a messege to its audience. I had some problems making my PSA with files and exporting, but that didn't take to long to fix up.
WEEKLY ACTIVITY EVALUATION
Give feedback on this week's class Content and Process
DELETE THIS WHOLE SECTION, AFTER YOU ARE DONE